Permanent Towers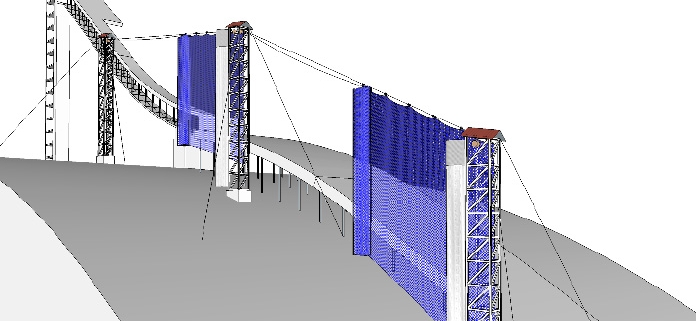 Permanently installed for continuous performance.
In addition to the mobile systems, we have developed a permanent wind net system for wind deflection.
Developed in close cooperation with the International Ski Federation (FIS), our wind net system measurably reduces wind impact on the jump-off platform and the jumping hill.
With the permanent system, the wind nets are provided in a permanently installed tower. If necessary, the wind nets are rolled out and then rolled up again.
This post is also available in: German