ALPINA F1 Safety System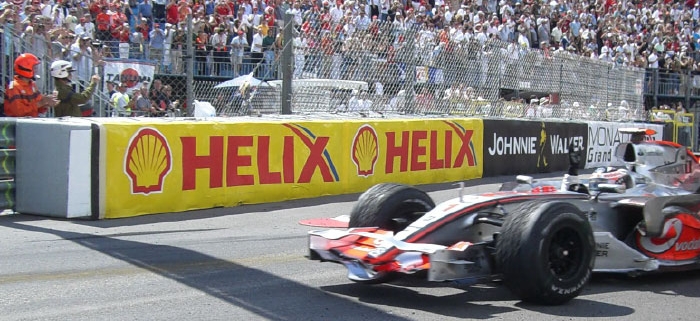 The AirModule safety system revolutionized the safety of Formula 1 racing with the release of the "Alpina F1" safety barrier. The Alpina F1 system could save costly changes to some of the world's classic racetracks by providing authorities with a real "safety barrier" that meets the stringent safety requirements of today's motorsports. Studies had shown that conventional tire barriers, even of the multi-layer "Zolder" type, offered no impact absorption above 48 km/h. High-speed impact tests have shown that tire barriers are fully compressed at speeds of 15 to 48 km/h, causing cars to hit the wall.
The main principle behind the development of the ALPINA F1 system is energy absorption and limited driver deceleration. Compared to current crash barriers, the AirModule absorbs energy by transferring and extracting air to remove kinetic energy. Consisting of six separate chambers, the barrier provides even deceleration, eliminating the sudden impact spike that causes serious injury.
The ALPINA F1 system was evaluated by the expert group, which was set up to initiate a number of safety reforms, including the installation of a new safety barrier system. The AirModule can be quickly installed as a permanent safety barrier that handles numerous high-speed accidents. It recovers in about 10 seconds and is ready for the next impact. The ALPINA F1 replaces or supplements tire walls in sharp curves of most racetracks. The ALPINA F1 is the perfect safety barrier for temporary racetracks with very limited space.
This post is also available in: German