Alpina Super-Defender II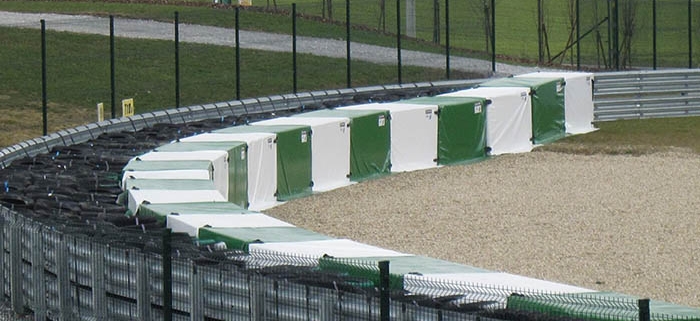 The Alpina Super-Defender II is our economical safety barrier for permanent installation on racetracks, which was specially developed for high-speed impacts.
The SD II consists of a foam part and a flame-retardant, high-performance PVC cover. The foam part consists of a single foam type. The foam rods and foam sheets in combination with the air chambers in between, ensure perfect energy absorption.
The modules must be installed directly in front of rigid obstacles, and a special front apron helps to prevent slipping underneath. The SD II has straps and buckles to ensure a perfect connection from module to module. These straps and buckles also help to prevent getting entrapped between modules.
This post is also available in: German