ALPINA TMA-Light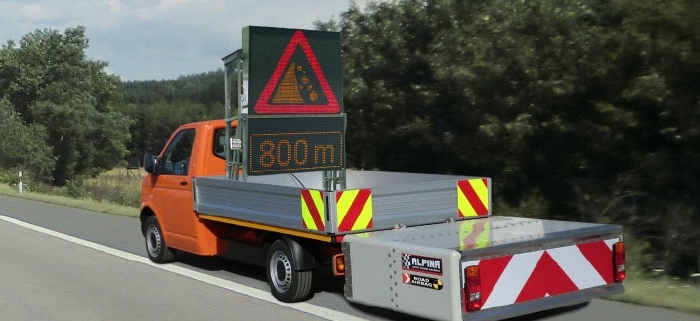 Impact protection for traffic safety vehicles with a gross vehicle weight of up to 3.5 tons, tested according to NCHRP 350.
The TMA Light was specially developed for traffic safety vehicles and mower UNIMOGs. The TMA-Light protects both people in the traffic safety vehicle and the occupants of the colliding vehicle.
Due to the customized body construction, converting the vehicle is not required. Therefore, this system can be used for many types of vehicles. The ALPINA TMA-Light can be assembled within two hours.
This post is also available in: German