Ski-Jumping Facility Kuyangshu Nordic Center, China

3,000 m² wind net – Strong team performance under difficult conditions: Installation of the gigantic wind net for the Kuyangshu Nordic Center in spring 2021 (April/May)
The ALPINA professionals are used to that fact that things go differently on site than planned. With a project of this size, adaptability is essential. The particularly barren, treeless landscape is characterized by constant winds and strong, weather-related erosion, the construction site was less prepared than expected.
The strict quarantine measures (being constantly in a single room) lasted 14 days, only then the team was allowed to start work and face the challenges – the containers delivered were poorly unloaded, some materials were lost or stolen.
Ninety-five tons of steel, steel masts up to 25 m high, approx. 3,000 m² wind net area, as well as all accessories including tool containers were delivered. A permanent tower system was installed.
The entire ski jump with the associated area will be built for the Olympic Games in 2022.
The wind net was installed in the unfinished construction site. Any necessary dredging work had to be first organized and carried out, all under difficult weather conditions. Sometimes the wind gusts were so strong that they forced the work to a standstill for an entire day.
Nevertheless, due to the team spirit, commitment and know-how, it was possible to complete it quickly and our group was finally able to return home.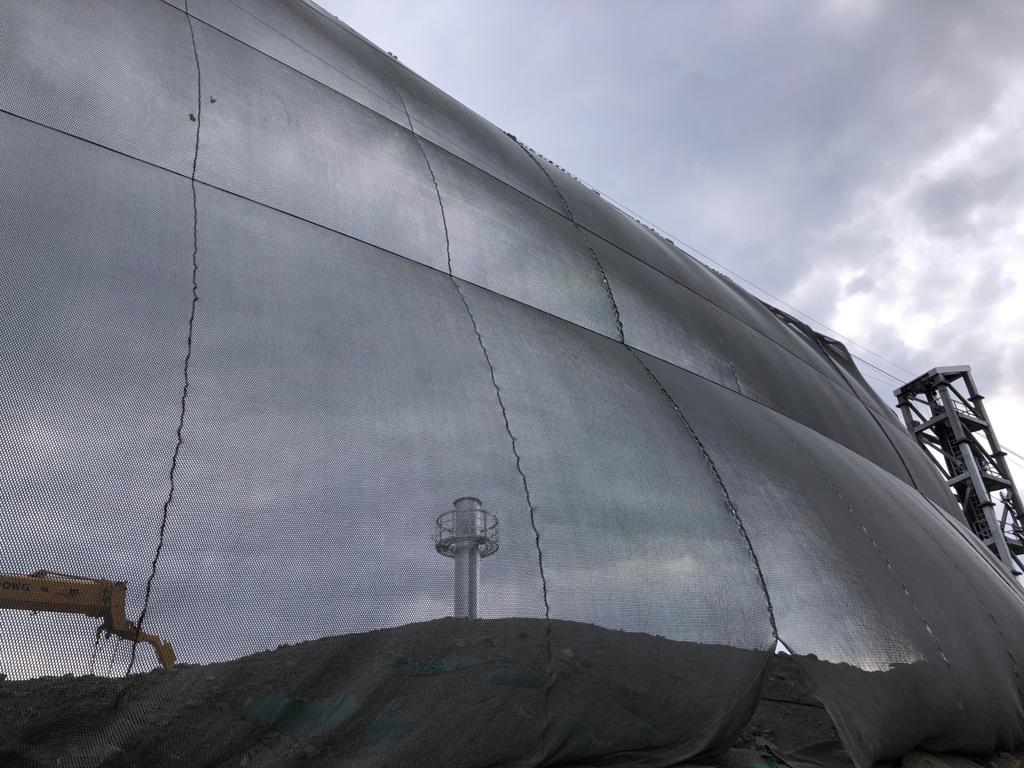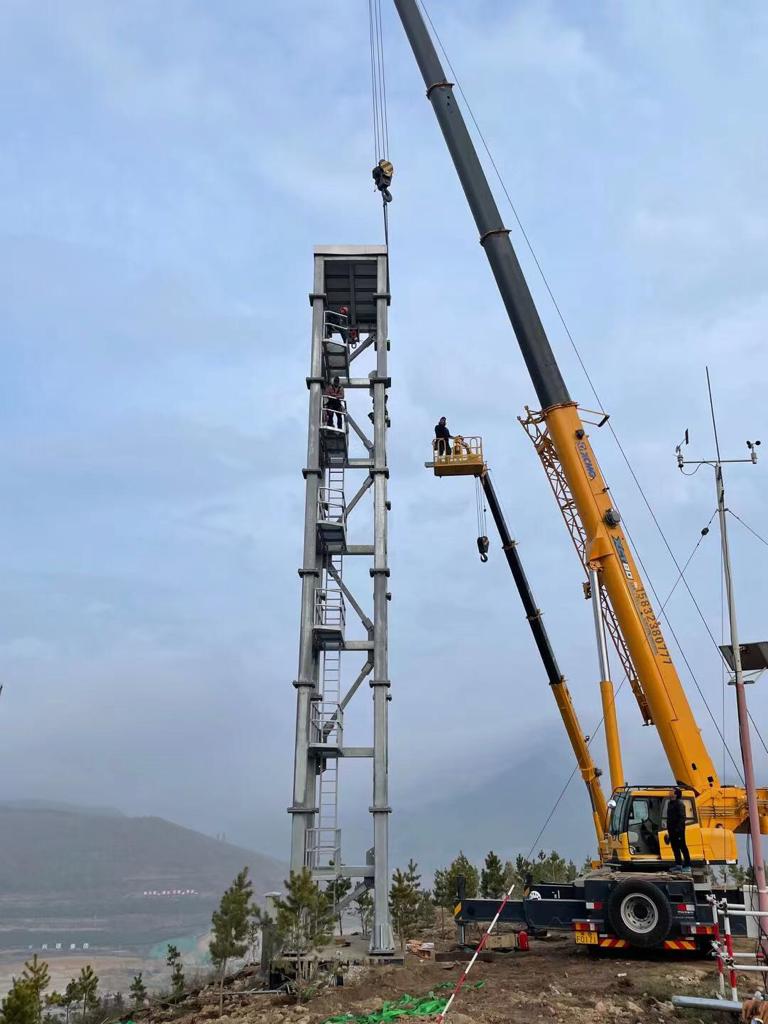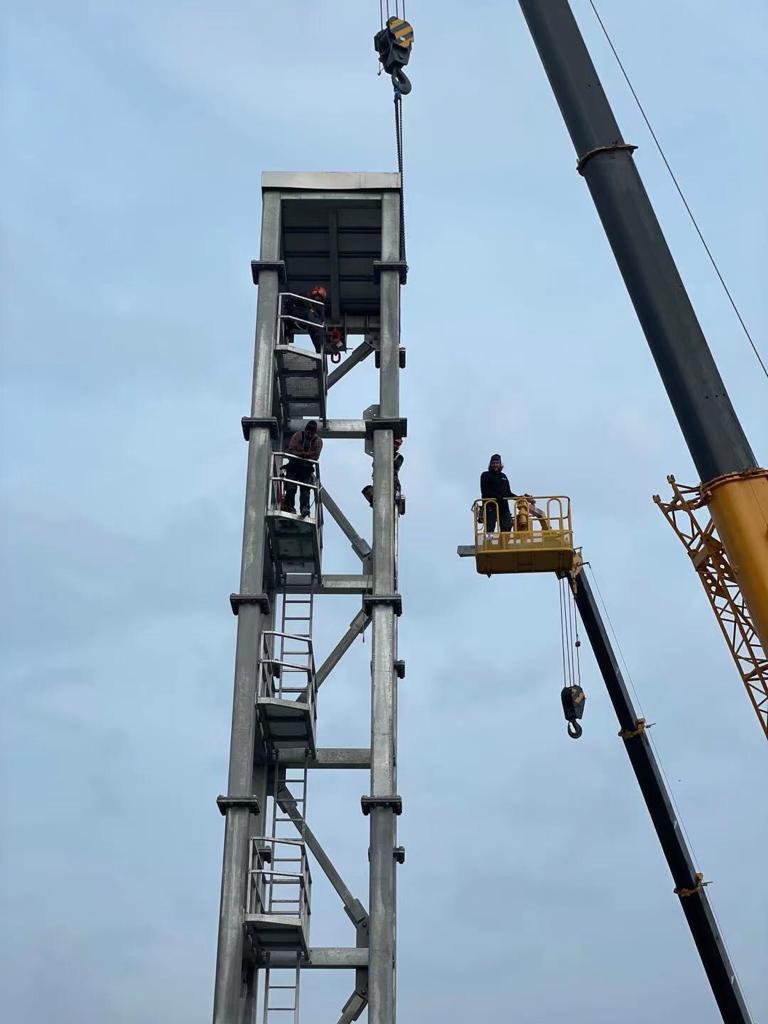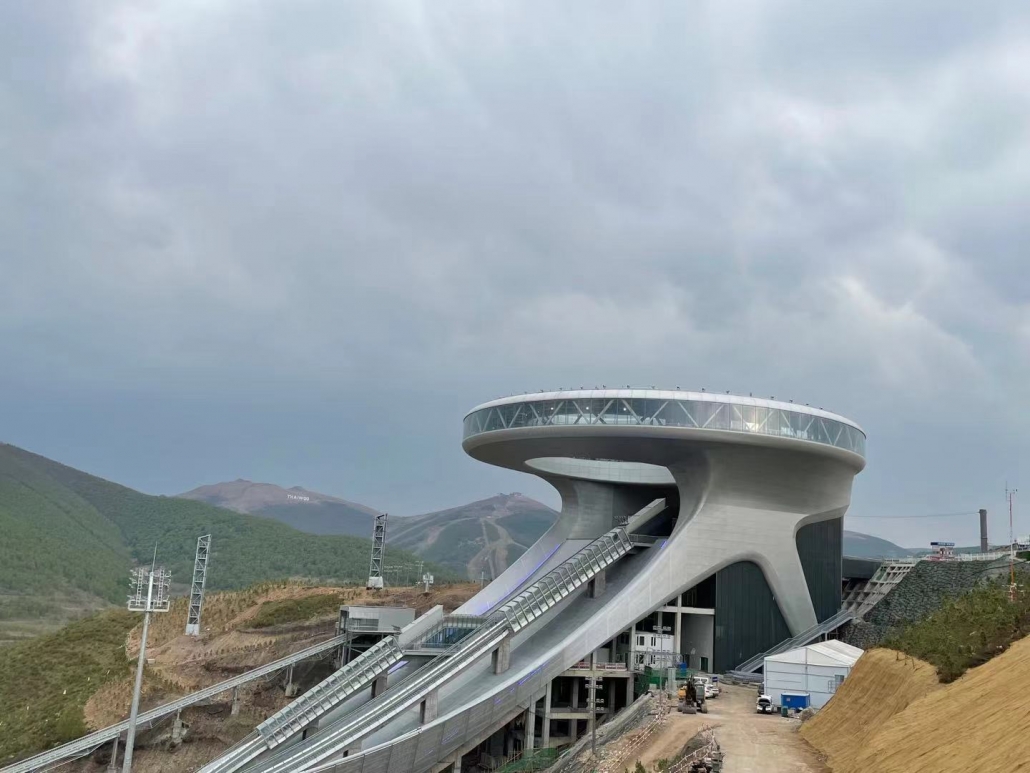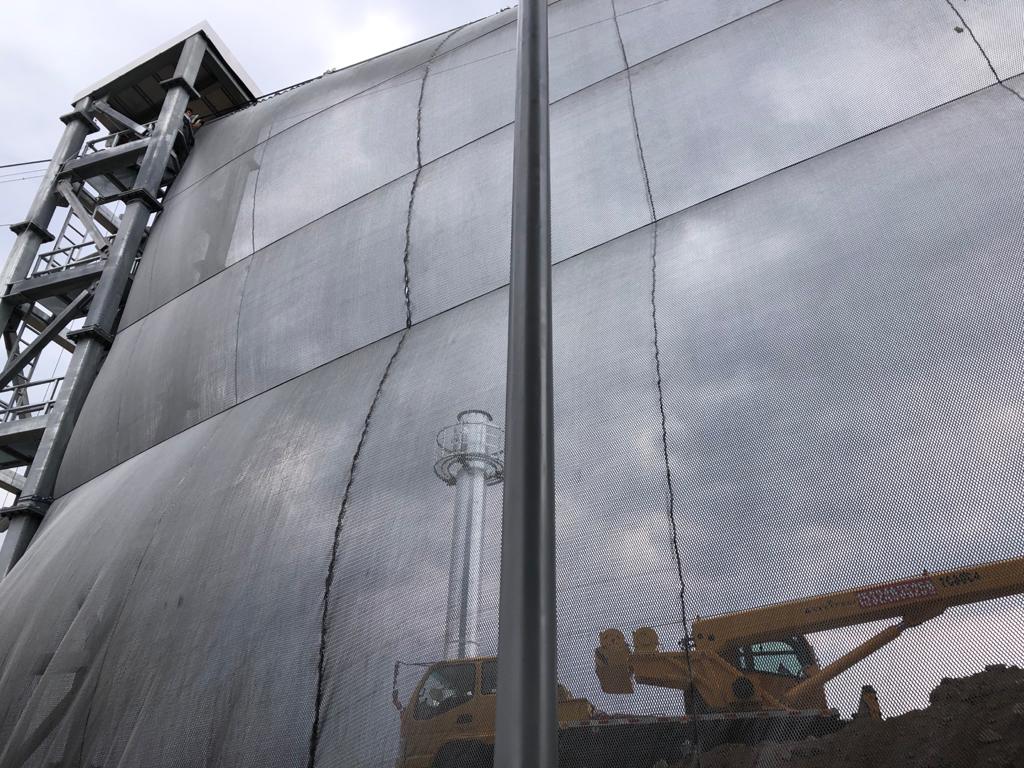 This post is also available in: German